Academic activities in the Agricultural Economics and Agribusiness Undergraduate Study Program are supported by 3 (three) laboratories. The laboratories developed are as follows:
Administrator:
Head of Laboratory: Prof. Dr. Ir. Masyhuri
Member
Dr. Ir. Suhatmini Hardiastuti
Anung Pranyoto, SP.M.Sc.
Pinjung Nawang Sari, SP.Sc.
Hani Perwitasari, SP., M.Sc.
Fatkhiyah Rohmah,, M.Sc.
Azizatun Nurhayati, SP., M.Sc.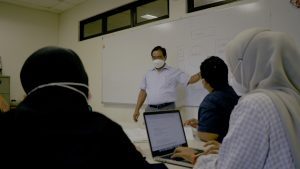 Activity:
The Agribusiness Laboratory is one of the leading laboratories of the Faculty of Agriculture which studies agricultural business activities. The main object of study is related to farmers, farmer economic institutions, and agricultural business actors.
The functions of this laboratory include:
Developing the theory of agribusiness disciplines
Conduct research and encourage real agribusiness development
To become a means of consulting agribusiness for agricultural business actors
Example of Research Title:
Development of Cooperatives in People's Tea Plantation in Batang and Banjarnegara Regencies, Central Java (2011).
Marked Surplus and Rice Marketing at Rice Production Centers in Sleman Regency (2012).
Marginal Productivity based on Gender in the Household Economy of Fisherman Farmers in the Baron Gunungkidul Beach Area (2011).
Analysis of Rice Farming System of Rice Intensification (SRI) in Gunungkidul Regency (2012).
Agricultural and Natural Resources Policy Laboratory
Administrator
Head of Laboratory: Prof. Dr. Ir. Irham, M.Sc.
Members:
Prof. Dr. Ir. Dwidjono Hadi Darwanto, MS.
Dr. Jangkung Handoyo Mulyo, M.Ec.
Arini Wahyu Utami, SP. M.Sc, Ph. D.
Gilang Wirakusuma, SP., M.Sc
Arif Wahyu Widada, SP., M.Sc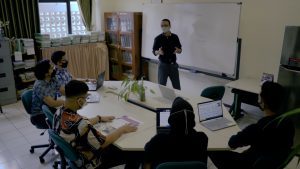 Activity
This laboratory provides recommendations and studies various government policies related to agriculture, both at the local, national, and international levels. Government policies at the local level regarding regional development and the regional economy. As for national policies related to food security and insecurity, economic valuation, climate change, and agricultural land conversion. At the international level policy is about food export and import policies.
Agricultural and Agribusiness Socio-Economic Modeling Laboratory
Chairman: Dr. Ir. Lestari Rahayu Waluyati, MP
Members:
Dr. Slamet Hartono, M.Sc
Ir Any Suryantini, MM.
Jamhari, SP., MP.
Sugiyarto,, M.Sc.
Agus Dwi Nugroho, SP., M.Sc.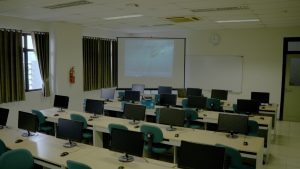 Activity:
This laboratory is one of the superior laboratories in the development of agricultural and agribusiness economic engineering as well as analyzing agricultural socio-economic data so that various recommendations can be used by stakeholders.
This laboratory also concentrates on developing cooperatives, especially in the context of improving performance and cooperative management.
Example of Research Title:
Formulation of Partnership Patterns between Companies and Plantation Smallholders using the Structural Equation Model (SEM) Approach: A Case Study at PT Pagilaran (2011).
Sugarcane Farming Efficiency in the Work Area of PG Madukismo Yogyakarta (2012).
All laboratories are assisted by: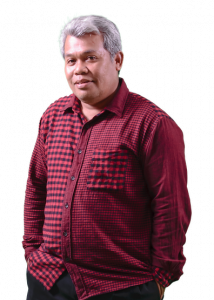 Darsono